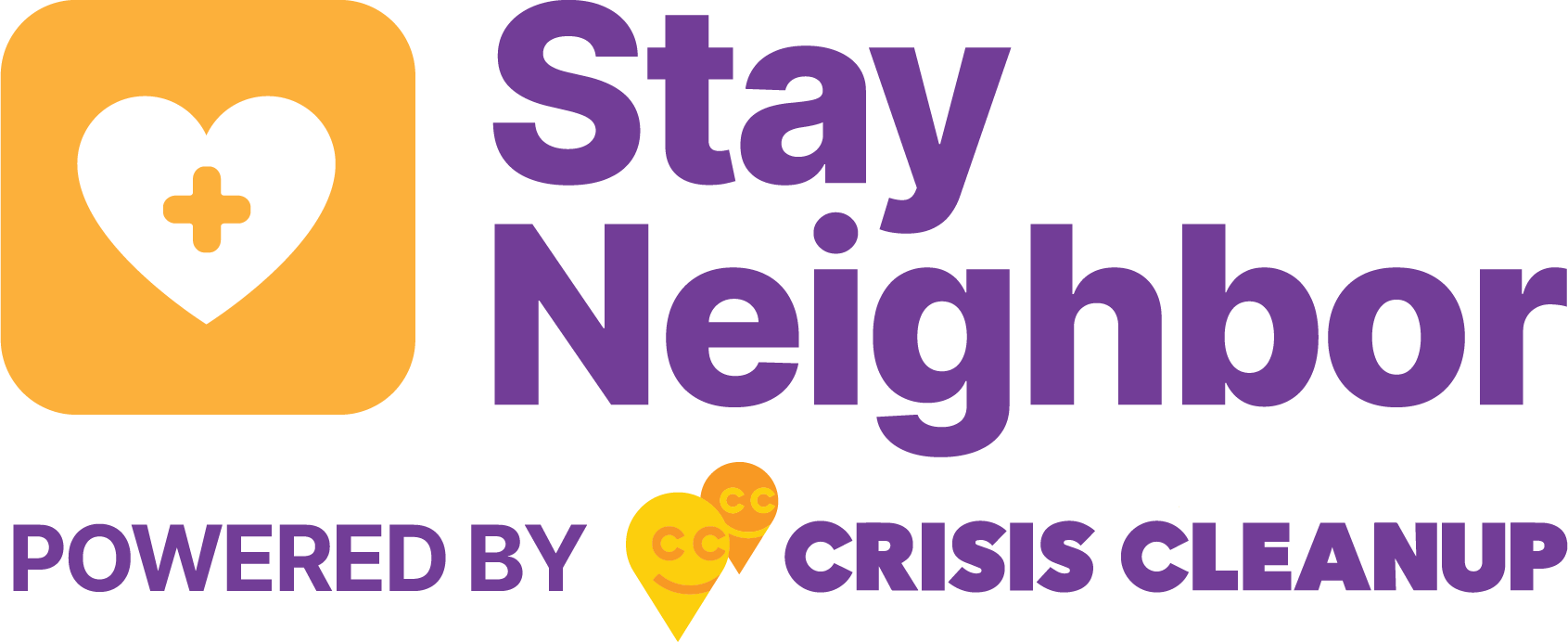 Problem
As COVID-19 spreads, people will be quarantined in their homes and many will be out of work. People will inevitably run out of food and supplies, will have neither the means nor the resources to acquire what they need, and will require additional support services as they will need to remain in their homes and have these resources brought to them.
Solution
A team of professionals from around the country working on a volunteer basis developed StayNeighbor to connect those willing to donate (including local businesses, food banks, local government agencies, and individuals) with those in need. StayNeighbor will generate request and donation orders for a team of dispatchers, and those orders will be fulfilled by delivery drivers. StayNeighbor is fully open source, free, and available for anyone to use.
Scope
A fully-functioning, browser-based web app that allows communities to share supplies via an organized group of dispatchers and delivery persons. Our goal is to connect with local organizations and governments to promote this service as a means to help their community.
How You Can Help
We are looking for volunteers to sign up in their community as well as community leaders and community organizations looking to pilot and/or adopt this product. Preview the app at app.stayneighbor.com

Who is behind this?
Sam Hilsman (Wilmington, NC) – Originator, System Design and Community Relations
Sean Dolan (Katy, TX) – Originator, Branding, Outreach and Media Relations
Patrick Willetts (Wilmington, NC) – Software Architect
Ahad Sagheer (Washington, DC) – Lead Developer
Anthony Vespoli (Alexandria, VA) – Lead Developer
Dillon Harless (Wilmington, NC) – Lead Developer
Kyle Wilson (Arlington, VA) – Lead Developer
Chaa Loftin (Wilmington, NC) – Developer
Andrew Minutella (Wilmington, NC) – Developer
Hamza Farrukh (Connecticut) – Developer
Ian Green (Wilmington, NC) – Developer
Pourya Sadeghi (New York, NY) – Developer
Sagar Mishra (Greensboro, NC) – Development Consultant
Kelly Haviland (Wilmington, NC) – Project Management/Social Media
Amy Rodriguez (Manassas, VA) – Project Management
Caroline Leopold (Philadelphia, PA) – PR/Marketing Lead
Brian Snyder (Baltimore, MD) – Lead Graphic Designer
Sam Archbold – Lead Content Creation
Bob Peck (Austin, TX) – Videographer
Beth Pollak (Atlanta, GA) – User Adoption/Community Outreach
Girard Newkirk (Wilmington, NC) – User Adoption/Community Outreach
Joel Harder – User Adoption/Community Outreach
Anisa Maani (Wilmington, NC) – Community Outreach
Rebecca Trammel (Wilmington, NC) – New Hanover County Liaison
Brian LaFrance (Texas) – Project Consultant
Marcus Lewis (Wilmington, NC) – Project Consultant
Patrick Brien (Wilmington, NC) – Strategy Lead
David Reeser (Wilmington, NC) – Strategy Consultant
Joe Finley (Wilmington, NC) – Strategy Consultant
Steve Fontana (Wilmington, NC) – Lawyer
Michael Gillespie (Wilmington, NC) – Lawyer
Sagar Mishra (Wilmington, NC) – Development Consultant
Devon Scott (Wilmington, NC) – Community Leader
Nathaniel Elliott (Washington DC) – Prince George's County Liaison
Ashlye Hernandez (Wilmington, NC) – Strategy Consultant
Corey Yingling (Wilmington, NC) – New Hanover County Liaison